In the wake of recent events of Sudan warring factions , am feeling sorry for my friends in such hard times. To the Turkish trained engineer turned taxi driver Ismail , the smiling banker Shaza , the Eritrean born
diplomat Hajer and smiling Khider a heritage music fan.
African continent of estimated 1.4 billion people receives huge amounts of donor aid from the west and now ambitious Asia tiger's of China . Thus we have many international and regional bodies formed with the sole aim of uniting a fragmented continent. From SADC, EAC, ECOWAS, COMESA, AU, Sahel, etc years of works and resources continue to pour in for long. The likely quicker and sustainable solutions might be out of scope for diplomatic missions.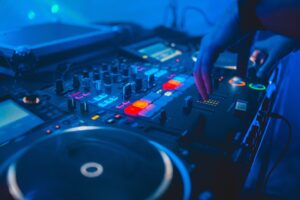 On my recent travels across Africa by air, land and water I keep seeing continental arts and culture sweep across boundaries and regions
effortlessly. The music is a key transformer here , from the_ Congolese Rhumba , Tanzanian bongo flavour , Ugandas Kadongo Kamu , Rwandan's karahanyuze, South Africa's amapiano, Nigeria's Naija beats all seem to have humanity in "move and shake " moods.On a dull afternoon early February 2023 in Khartoum Sudan I lazied around my hotel lobby after the weekly protests against military rule resumed. I had no plans of moving anywhere as roads and bridges get closed or traffic jammed up. A call from my co host came in. "You said you wanted to explore Sudan , right. I have a plan for you tonight," "Ok ," I responded hesitantly. Three minutes later the charming co host Convinced me to escort them to a birthday dinner of a colleague by the Blue Nile river.
At 20:15 hours I hooped into a taxi booked via an app and navigated the evening traffic of Amarat zone, a neighbourhood renowned for hosting expatriates and foreign visitors. Mr Ali , my taxi driver had no good
memories of Sudan's past leadership of the late Omar el Bashir. Blaming and cursing them for every pothole on the road we hit. I later understood Mr Ali is from Gezelle region of Sudan. He also chipped in
that the restaurant location on my destination was revamped by Ethiopians recently and  neighborhoods are mostly owned by Eritreans. The music player in the taxi shuffled a mixture of Arabic Latino and
local dialects to Sudan tunes.
Shortly we arrived at Blue Nile riverside cafe lit by blue , green and red lights casting beautiful reflections in a river flow evening gentle breeze. My co host was approaching from another direction and I had minutes of checking out the venue before they arrived. Apparently the main cafe facing the road was a fraction of what the venue had. Two floating vessels or ships of double deckers formed an extension of the
cafe, with full Restaurant facilities , seats; washroom and music. A crew of around 6 were fitting in dinner from a cafe kitchen nearby. My co host was Arab Muslim , they arrived shortly with two more colleagues,
an Italian lady and French guy all working with local NGOs in Sudan.
A loud voice from a gentleman in a cow boy hat soon announced on top of his voice to be followed "this way" pointing to one of the double decker water vessels anchored. Suddenly, more than half of the people in the cafe lobby stood up and made a line for the vessel. My cost now laboured to introduce me to most of the guests who I found out were local Sudanese , expatriates, diplomats and business people living and
working in Sudan. Once fully on board the fine Cow boy hat guy gave us a brief of how the evening programme will go and dinner. The lower deck was fitted for dinner buffet and upper deck a recreational zone for fun and merry go around sightseeing.
A bar set on upper deck soon started serving all tribes of drinks and music was blaring from the improvised modern speakers  from a laptop mix selection. The vessel moved slowly into the deep blue Nile river waters
surrounded by beautiful lights of the building on either side of the banks. At this moment the scenery is akin to what we see in monumental details of Miami Florida , Dubai, London, Cape Town,Lamu,Melbourne etc.
Mr cow boy hat was acting DJ and emcee and this time the command was " get in pairs of twos, form lines facing me , much better if it's man and woman next to each other, he laughed. We are now sailing in Cuba and Latin America. Ladies and gentlemen, see me and follow basic instructions of salsa dance" A big laughter and applause followed. The next hour was total fun on this beginners dance class of moving feet and legs in rhythm with hips and arms. The total strangers were now laughing and teasing each other, holding hands and swinging to the tunes of the evening. These would be strangers come from nations that are sworn enemies of each other. On this Arab land I saw  a Sudanese swing with an American lady , a French tango with an Egyptian , a Russian share drinks with an English whose next tour of mission was Ukraine the following month. Personally I invited a couple of new friends now to come visit East Africa for tourism and business.
I learnt so much from the many nationalities around this evening than I had ever read anywhere. The Arabic hibiscus local tea, the Italian coffee mixture born out of Robusta flavors, the Latino music dance steps of course ! How families live and get along despite the ugly political situation of the past Arab springs is amazing. I made a conclusion of saying music made this possible and we can adopt weekly and monthly
music sessions instead of bilateral meetings and conferences among conflicting groups and countries in Africa and the world.
Article by Andrew Busingye
End