●     Gold finalists in Africa's Regional Responsible Tourism Awards win five out of eight categories in 2023 Global Responsible Tourism Awards
●     Official winners from Africa include Lemala, Ngwenya Glass, Uthando, Weeva, & Wildlife Act
●     Entries now open for the WTM Responsible Tourism Awards 2024
Cape Town, November 2023 – Africa has made a significant impact at the 2023 Global Responsible Tourism Awards, securing wins in five out of eight categories. This achievement highlights the continent's growing influence and commitment to sustainable travel practices.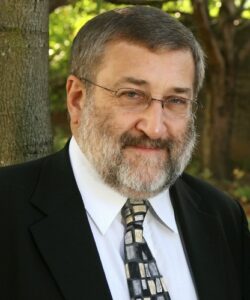 Harold Goodwin, Managing Director of the Responsible Tourism Partnership, revealed the winners, spotlighting the achievements of Lemala, Ngwenya Glass, Uthando, Weeva, and Wildlife Act from the continent.
"We set very specific award categories and always ask for hard evidence of why that applicant feels they deserve to win," explains Goodwin. "We also make sure that judging is done by people who have a strong knowledge of sustainability in that area. We believe this process shines a light on really exceptional examples of responsible tourism around the world."
The awards drew a competitive field of gold finalists from regions including Africa, India, and Latin America, all of whom had previously triumphed in the Regional World Responsible Tourism Awards. The African organizations recognized in the 2023 awards are:
●     Lemala – Best for Tackling Plastic Waste – Tanzania 
●     Ngwenya Glass – Best for Local Sourcing Craft and Food – Eswatini
●     Rede Batuc – Best for Diversity and Inclusion – Brazil 
●     RT Mission Kerala, Best for Local Sourcing Craft and Food – India
●     Soar Excursions, Best for Meaningful Connections – India
●     Uthando – Best for Meaningful Connections – South Africa
●     Weeva – Best for Addressing Climate Change – Global, out of Africa
●     Wildlife Act – Best for Nature-Based Tourism – South Africa
"Congratulations to all the winners on their well-deserved success. Your relentless passion and commitment to driving sustainability in tourism is truly inspiring," says Megan De Jager, Portfolio Director – Travel, Tourism & RX Africa Marketing.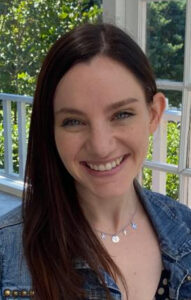 "Considering the rigorous judging criteria, we are especially excited to acknowledge and celebrate our regional finalists, who secured first place in five out of the eight categories."
 "The WTM World Responsible Tourism Awards not only showcase the best of the best in responsible tourism, but sets the compass for our global industry in creating sustainable travel and holiday experiences," De Jager adds.
 In light of these achievements, Africa Travel Week is now inviting applications for the WTM Africa Responsible Tourism Awards 2024, seeking to build on the continent's strong performance and leadership in responsible tourism.
"As we turn the corner to the new year, we're calling all sustainability champions and changemakers to help carry the flame for responsible tourism and represent Africa on the global stage," she concludes.
Entries are now open for the 2024 WTM Africa Responsible Tourism Awards. For more information, click here.
-ENDS-
Issued by: Big Ambitions 
Contact: Sonnette Fourie
Tel: +27 81 072 2869 
Email: sonnette@bigambitions.co.za 
World Travel Market (WTM) Portfolio comprises leading travel events, online portals and virtual platforms across four continents. The events are:
WTM Latin America takes place annually in the city of São Paulo and attracts around 20,000 tourism professionals during the three-day event. The event offers qualified content together with networking and business opportunities. In this its tenth edition – there have been nine face-to-face events along with a 100% virtual one, which was held in 2021.
Next event: Monday 3 to Wednesday 5 April 2023 – Expo Center Norte, São Paulo, Brazil
WTM Africa launched in 2014 in Cape Town, South Africa under the Africa Travel Week umbrella.  In 2022, WTM Africa facilitated more than 7 thousand unique pre-scheduled appointments, an increase of more than 7% compared to 2019 and welcomed more than 6 thousand visitors (unaudited), the same number as in 2019.
Next event: Monday 3 to Wednesday 5 April 2023 – Cape Town International Convention Centre, Cape Town 
About ATW Connect:  Africa Travel Week's digital arm, is a virtual hub packed to the seams with interesting content, industry news and insights, and the opportunity to hear from experts on a variety of topics in our new monthly webinar series. All with the aim to keep all of us in the travel and tourism industry connected. ATW Connect focuses on inbound and outbound markets for general leisure tourism, luxury travel, LGBTQ+ travel and the MICE/business travel sector as well as travel technology.
Arabian Travel Market (ATM), now on its 30th year, is the leading, international travel and tourism event in the Middle East for inbound and outbound tourism professionals. Arabian Travel Market is part of Arabian Travel Week. #IdeasArriveHere
Next event: Monday 1 to Thursday 4 May 2023, Dubai World Trade Centre, Dubai
https://www.wtm.com/atm/en-gb.html    
Arabian Travel Week is a is a 10-day long festival of events taking place within and alongside Arabian Travel Market 2023. Providing a renewed focus for the Middle East's travel and tourism sector, it includes the live ATM exhibition, ILTM Arabia, ARIVAL Dubai, Influencers' events and activations, as well as Travel Forward. It also features the ATM Buyer Forums, ATM Speed Networking Events as well as Business Traveller Africa Awards 2023.
Arabian Travel Week takes place from 1 – 10 May 2023
https://www.wtm.com/arabian-travel-week/en-gb.html     
WTM London, the leading global event for the travel industry, is the must-attend three-day exhibition for the worldwide travel and tourism industry. The show facilitates business connections for the global (leisure) travel community. Senior travel industry professionals, government ministers and international media visit ExCeL London every November, generating travel industry contracts.
Next live event: Monday 6-8 November 2023 at ExCel London
WTM Global Hub, is the new WTM Portfolio online portal created to connect and support travel industry professionals around the world. The resource hub offers the latest guidance and knowledge to help exhibitors, buyers and others in the travel industry face the challenges of the global coronavirus pandemic. WTM Portfolio is tapping into its global network of experts to create content for the hub. https://hub.wtm.com/
 About RX (Reed Exhibitions)
RX is in the business of building businesses for individuals, communities and organisations. We elevate the power of face to face events by combining data and digital products to help customers learn about markets, source products and complete transactions at approximately 400 events in 22 countries across 42 industry sectors. RX is passionate about making a positive impact on society and is fully committed to creating an inclusive work environment for all our people.  RX is part of RELX, a global provider of information-based analytics and decision tools for professional and business customers. www.rxglobal.com
About RELX
RELX is a global provider of information-based analytics and decision tools for professional and business customers. RELX serves customers in more than 180 countries and has offices in about 40 countries. It employs more than 35,000 people over 40% of whom are in North America. The shares of RELX PLC, the parent company, are traded on the London, Amsterdam and New York Stock Exchanges using the following ticker symbols: London: REL; Amsterdam: REN; New York: RELX.

*Note: Current market capitalisation can be found at http://www.relx.com/investors
---